3 tags
The Trans 100 | We Happy Trans →
smartassjen: wehappytrans: We Happy Trans is thrilled to partner with This is HOW for the launch of the Trans 100. This will be a list of 100 trans activists currently working in the U.S. to improve the conditions of the community and the lives of those in it. We are now looking for nominations, particularly persons of colors, those working quietly behind the scenes, and the otherwise unsung...
3 tags
Permanent Wave NYC is currently undergoing a restructuring process to address our evolving identity and our rapid growth over the past couple of years. We are also working to address issues of racism, ableism, sexism, and cissexism that have been present in our organization. We are committed to creating and maintaining a community that practices intersectional feminism. During this period of...
Judy Berman: birdsoflace: As you well know,... →
birdsoflace: As you well know, Hurricane Sandy destroyed many homes and businesses recently. One of the places devastated by the hurricane was the Ali Forney Center, a drop-in site for homeless LGBTQ youth in NYC. For the rest of the month, Birds of Lace will be donating 100% of our…
3 tags
likeapairofbottlerockets: womanhouse reblogged your photo: Art & activism @permanentwavny! (Taken with… block i want to move to brooklyn 99% because of permanent wave : ))))))))
4 tags
Watch
likeapairofbottlerockets: emilywhereverimayfindher: "Free Pussy Riot" by Peaches feat. The Knife, Lykke Li, a bunch of other peeps THIS IS SO FUCKING AWESOME OH MY GOD
1 tag
6 tags
RSVP to all the events for Permanent Wave Fest...
Main Festival page with all listings & link to Housing Request Form FRIDAY, AUGUST 17  ::Laura Stevenson (solo) - http://laurastevensonandthecans.com/ :::Doll Fight! (VT) http://dollfight.bandcamp.com/ ::::WOJCIK (record release) - http://wojcik.bandcamp.com/ :::::Leda - http://leda.bandcamp.com/ + The Daily Acts of Feminism Project's 1st Exhibit Death by Audio (42 S. 2nd St.,...
3 tags
TONIGHT! Super-fun clothing swap to benefit... →
Come out!
1 tag
4 tags
"Although they're not the imprisoned women, they don't have to be. That's the..."
– Amazing article on Pussy Riot in The Guardian. Highly highly recommended reading.  (via likeapairofbottlerockets)
5 tags
1 tag
Bikini Kill Launches Label →
emilywhereverimayfindher: I wrote about Bikini Kill's new label for Ad Hoc! !!!!!!!!!!!!!!!!!!!!!!!!
5 tags
Judy Berman: I wasn't as thrilled with Louis CK's... →
judyxberman: Louis CK responded to the rape joke controversy in a way that's entirely consistent with his comedy. Rather than casting a hero or a villain, he painted the picture of a media circus perpetuated by two equally ridiculous groups: "This is a fight between comedians and bloggers, which is like, we're…
3 tags
Come out to Permanent Wave's bake sale and first...
lindseyike: This is the facebook event: https://www.facebook.com/events/245156195587915/245336745569860 For our first official event we are having a bake sale to support Planned Parenthood :) We'll be out from 11:00AM-2:30PM selling vegan, gluten-free, and non-vegan/gf baked goods! Come buy some food or just say hello :) BAY AREA!
19 tags
5 tags
REBLOG: This Sunday, 7/1/12, there will be a vigil... →
6 tags
~*PERMANENT WAVE FEST 2012!*~ →
Permanent Wave Fest is a celebration of Permanent Wave, the feminist arts and activism group that has flourished in New York since late 2010 and has recently expanded to cities across America. Featuring all-ages shows, workshops, and social events, the weekend-long festival is an opportunity for PWers around the country to meet, collaborate, and plan for the future.  FRIDAY, AUGUST 17 Laura...
5 tags
5 tags
5 tags
Permanent Wave's Guide to Northside!
Brooklyn's fourth annual Northside Festival starts today, and we've got your guide to the Permanent Wave bands and some of the other amazing lady musicians who will be playing at venues in Williamsburg and Greenpoint! Here are our show picks: Thursday, June 14 Kanine Records & Terrorbird Media present: Class Actress, Eternal Summers, Bleeding Rainbow, Beach Day, Zambri, Air Waves @...
5 tags
4 tags
Thanks so much to Tumblr -- and the awesome Annie... →
There's still time to support this amazing project!
3 tags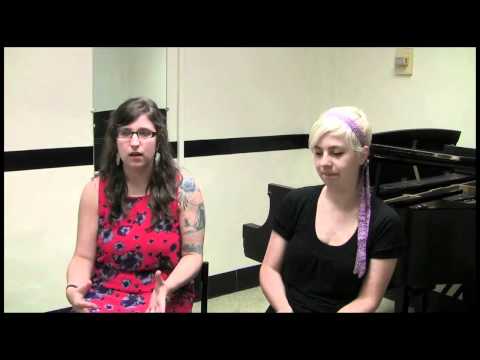 10 tags
6 tags
6 tags
Watch
itscomplicatedproject: The Kickstarter for "It's Complicated" is live! And we made you a high school crush zine-style video for it, shot by Sean Ruch and featuring the eternally relevant "What's Yr Take on Cassavetes" (used with the generous permission of Le Tigre's Johanna Fateman). This is the only way to preorder the first two issues of the zine, and judging by the essays we already have for...
6 tags
Permanent Wave Benefit for Pussy Riot - featuring... →
amyrebeccaklein: FREE PUSSY RIOT! This is a benefit for their legal defense fund. Three alleged members of the feminist punk band Pussy Riot, Maria Alekhina, Nadezhda Tolokonnikova and Ekaterina Samucevich, charged with "hooliganism," have been remanded in jail. The three women are facing up to 7 years criminal punishment for allegedly participating in the punk-prayer "Virgin Mary, Send Putin...
6 tags
Submit a panel/workshop for the Permanent Wave... →
As previously announced, the inaugural Permanent Wave Festival will take place in NYC from August 17-19. Saturday, August 18 will feature a full day of workshops at Big Snow Buffalo Lodge and the Cuddle Cave in Bushwick, but we need people to design and lead them! Please use this form to submit your idea for a 75-minute workshop or panel on anything relating to feminism. Whether your interest lies...
10 tags
8 tags
10 tags